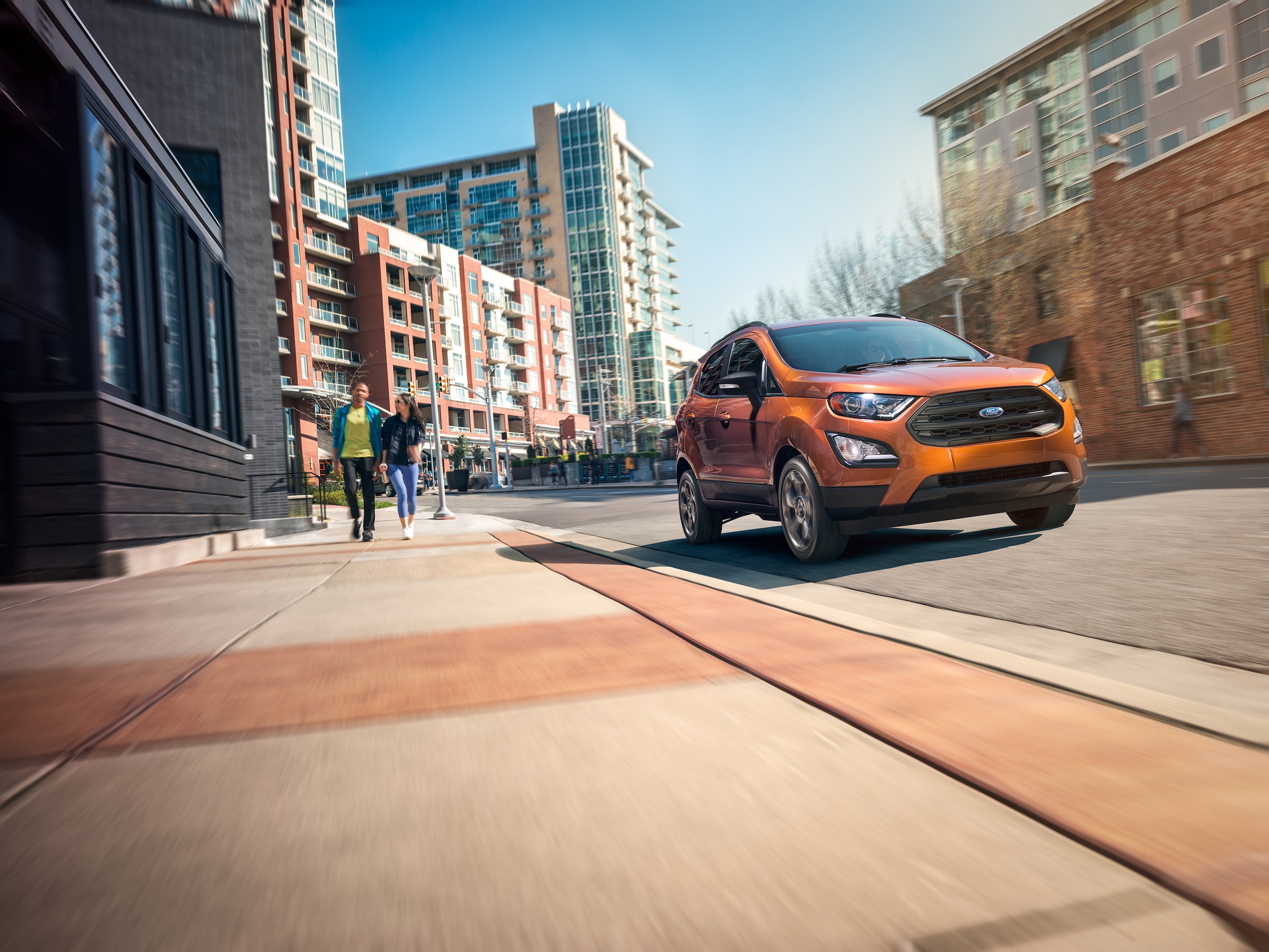 ?
If you're searching for an eco-friendlier way to travel, the new Ford EcoSport may be worth your consideration. There are ample reasons why this SUV is an excellent choice for your family and the natural world. The following EcoSport features help Ford maintain its commitment to the planet and you.
Efficiency & Power
Saving precious fossil fuel, such as gasoline, promotes environmental health. The EcoSport boasts nearly 30 miles per gallon fuel efficiency. Moreover, it has a specific operating feature to help you save on fuel by changing the way you operate the car.
Auto Start-Stop Technology automatically turns off the engine to conserve fuel when you're stuck in traffic or waiting at a long red light. Need to move? Put your foot on the gas and go. This innovative system automatically restarts the engine.
Another way to waste fuel is by making several repeat trips when running errands. The EcoSport has 60/40 flip-up and split-fold-flat rear seats. These give you a broad range of configurations to help you haul more, consolidate errands and reduce driving distances.
Avoiding accidents is right for you, but did you also know it was good for the environment? Keeping your vehicle functioning longer reduces the number of materials and energy needed to produce a new car. When you consider that SUVs, such as the EcoSport, are large vehicles, lengthening the number of in-service years can conserve quite a bit of vehicle manufacturing materials.
The Ford EcoSport can help you avoid a collision by increasing your awareness of your surroundings. The BLIS with Cross-Traffic Alert system can inform you of vehicles or pedestrians in your blind spot and crossing behind your vehicle when you're backing up. This information can help preserve cars, walkers, and your good conscience.
These are only a few of the EcoSport's eco-friendly amenities. At Westown Ford Lincoln, we'd be glad to answer any of your questions related to pro-planet driving and the Ford EcoSport. Scheduling a test drive is a great way to experience this environmentally sound choice for yourself in Jacksonville IL.