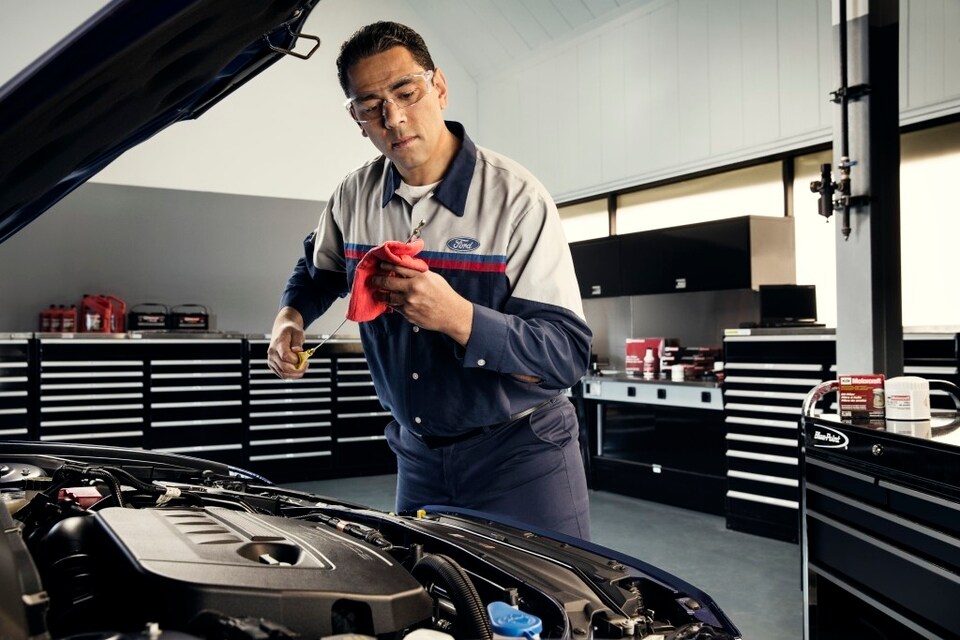 Why Service With Us?
No matter if it's a simple service appointment you need or maybe you're in need of major repairs, our team can take care of it all, quickly and easily. Our team of service professionals will make sure that you get the timely service your vehicle needs in the Beardstown area, without having to settle for sub-par service at your average garage.
Plus, our service center uses only the best genuine OEM parts and materials when we service your vehicle so you can trust that you have the same high-quality parts that your Ford was built with.
Routine Maintenance & Service
It doesn't' matter if it's a routine oil change, major repairs like transmission work, or something in between, we can handle it all. Things like oil changes, tire rotations, brake service, and more make sure that you can drive with confidence all around Pittsfield and beyond. We can even set you up with the perfect schedule for your vehicle and lifestyle needs, so you don't have to worry about remembering to set up appointments.
Keeping up with your oil changes and routine service needs will ensure that your car, truck, or SUV runs just like it should for years to come here in the Mount Sterling IL area, so you don't have to worry.
You can easily schedule your next service appointment with us online, by phone, or just swing by and see us! We'll help you get the repairs and maintenance that your vehicle needs quickly and easily, close to home.